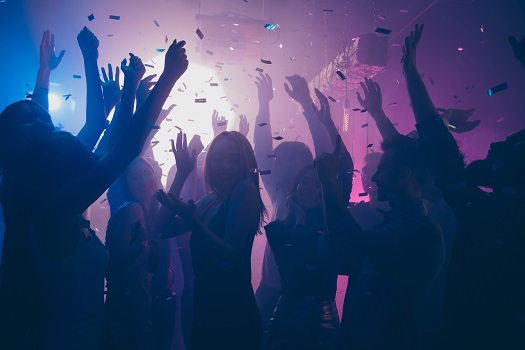 If you're like a lot of people, you might have a hard time telling the difference between a bar and a nightclub because these terms are frequently used interchangeably. The confusion stems from the fact that both bars and clubs are gathering places that sell alcohol, but that's pretty much where the resemblance ends. There are several things that make each of these types of establishments unique. If they're looking for a premier experience at a high-end nightclub, San Diego residents and visitors need to know the difference between a bar and a nightclub when they're making plans for a night out on the town.
Bars
More often than not, a bar is a place where people go to just hang out. The typical customer who goes to a bar is looking for a casual, laid-back atmosphere. Most bar patrons are more interested in sipping drinks and having conversations than dancing to thumping music and being surrounded by flashing lights. Bars generally have an informal feel, and they don't usually have dress codes beyond "No shirt, no shoes, no service."
Bars are commonly small, and customers usually sit at the bar or a table and enjoy their drinks. Almost everyone at a bar is there to get a simple drink, such as wine, beer, a cocktail, or whiskey, so many bars serve nothing but alcohol. Some do offer snacks and appetizer-type foods, but their menus are usually pretty limited.
You'll find quite a few bars centered around themes that aim to attract specific clientele. Some of the most common themes focus on sports, karaoke, and specific types of music. If you're in the mood to listen to some cool jazz or cheer on your favorite team with other fans, a bar is probably where you want to be.
Nightclubs
Bars are all about getting patrons in the door with drinks and food, while nightclubs emphasize experiences and entertainment, which includes selling alcohol. While bars tend to serve mainly beer, local craft brews, and more basic drinks, nightclubs concentrate more on serving high-end cocktails, fine wines, and upscale spirits.
Most nightclubs are at least a bit more formal than bars. Many clubs charge cover fees, and some even require you to have a membership before you can enter. You may also need to meet a specific dress code to get in. Shorts, trainers, and t-shirts probably aren't going to get you in a high-end club.
With lots of space and a dance floor packed with people, the atmosphere at a nightclub is typically more upbeat than what you'll find in a bar. The music is loud and lively, with beats that make you want to dance the night away.
Nightclubs focus more on music, entertainment, and the overall aesthetics of the experiences they offer their clientele. You'll often find high-end seating like plush couches and stylish chairs. The best nightclubs are all about providing complete experiences instead of just selling drinks, so they go all out to ensure every detail is just right. For example, many nightclubs have VIP bottle service with premier seating, top-shelf drink options, and personalized service that lets you skip the line at the bar.
If you're up for a night of partying at the best nightclub in San Diego, check out Onyx Room, a staple of the Gaslamp Quarter nightlife scene. We offer the best VIP bottle service of any San Diego nightclub, ensuring you enjoy the night of your life. With music genres including hip hop, top 40, urban Latin, reggaeton, bachata, salsa, merengue, regional, cumbia, and Banda, we have something to please everyone's taste. You'll fit right in with our open-minded, up-for-anything, and, above all, incredibly friendly crowd. Our inviting atmosphere and welcoming staff will ensure you have an experience unlike any other. To learn more about why Onyx Nightclub is the best San Diego nightclub, call us at 619-876-8044.